The high-end brand Tarentum Restaurant of Shenzhen Ludejin Catering is located on the central axis of Futian District Center of One Avenue, facing the hollow square stairs, close to the main entrance of the B1 commercial area, and closely connected with the urban public space.
The selection of materials in the interior focuses on the subtle contrast under the overall unity: the straight wall is deliberately "dirty" texture paint, and the curved top is uniform clean micro cement. The straight linear light along the junction of the wall and the ground echoes the curved light arranged along the surface of the ceiling, which jointly sets off the lighting atmosphere of the wall and the ultimate dining experience.
The renovation of the facade an "inside-out" design. The "dune" extends from the interior to the exterior, becoming the main visual point of the sunken square. Tarentum bar & restaurant breaks through the inherent boundary between commercial indoor space and urban public space, inadvertently attracting people in this busy city of Shenzhen to stop and enter the sand dune space to relax, rest, and find themselves.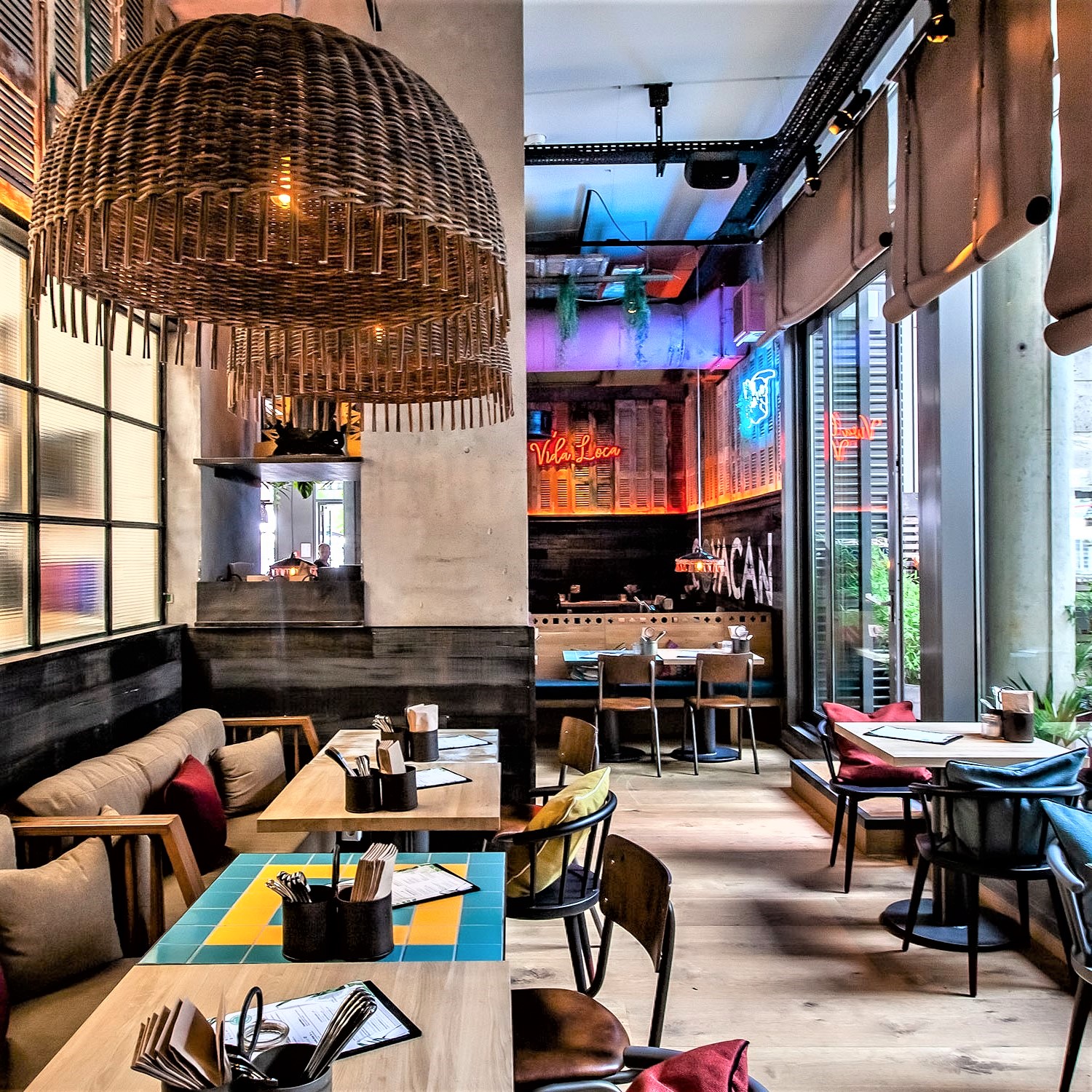 Photo credits: Wen Studio
Design: Mars Studio