The restaurant's entrance is relatively hidden, and forms a twisting circulation route. The fluid spatial pattern stimulates the guests' varying emotions and feelings in the space. The space is presented in exaggerated, irregular forms, and abstract modernist aesthetics. The mirrored surfaces generate illusionary visual effects, and strengthen a sense of tension in the space.
The curved screen walls function as partitions, which demarcate several independent socializing and dining areas. Their dramatic, powerful forms along with the cool lights create a dreamy ambience and convey the brand's avant-garde image as well.
The dining area in the middle shows an extended and upward strength, which promotes the convergence of spatial realms. It stimulates diners to open their mind to socialize, and even evokes their fevered consciousness. The bar counter area awash with subtle light and shadows invites the guests to peep into and interact with it.
The space subtly incorporates classical jazz and punk blue tones, rather than deliberately emphasizing jazz and punk elements visually. It creates a unique cool, stylish ambience through the composition and the rhythm of light colors. The walls and light circles intersect with each other.
The bold psychedelic lighting design in the bar counter area is intended to strengthen spatial emotions. The inner spirit of jazz and punk fills the space with passion, whilst generating a soft yet radical romantic rhythm.
Cool blue lights are hidden among irregular blocks, bringing a breathing and vague ambience to the space. The pink neon light in the bar counter area forms a strong contrast with the blue light, generating an illusionary experiential scenario as well as a free, magical and radical artistic atmosphere.
The artistic private dining area on the periphery adds a sense of ceremony to the dining experience. The semi-enclosed space and the subtly revealed light are intended to produce an independent and mysterious spatial status. Its cool tone and inward-facing spatial form are determined by customers' demands for semi-private dining experience.
Either separated or converged, open or semi-enclosed, the spatial forms of different functional areas are responsive to the status and number of diners. For diner groups consisting of two friends or a few people, different spatial experience and atmosphere were designed. The disorder spatial status expresses a sense of freedom. The seemingly lack of certain blocks conveys radical and anti-convention expressions, showing a futuristic, contrasting aesthetic.
All spatial expressions in this restaurant are based on the consideration of the number of diners, and the thinking of what emotions needed to be stimulated, such as illusionary, empty and wandering positive emotions, or disorderly, wandering negative emotions. The overall spatial design was centered on the intention of evoking honest emotions of users, trying to highlight the true significance of emotional experience in the space rather that physical aspects.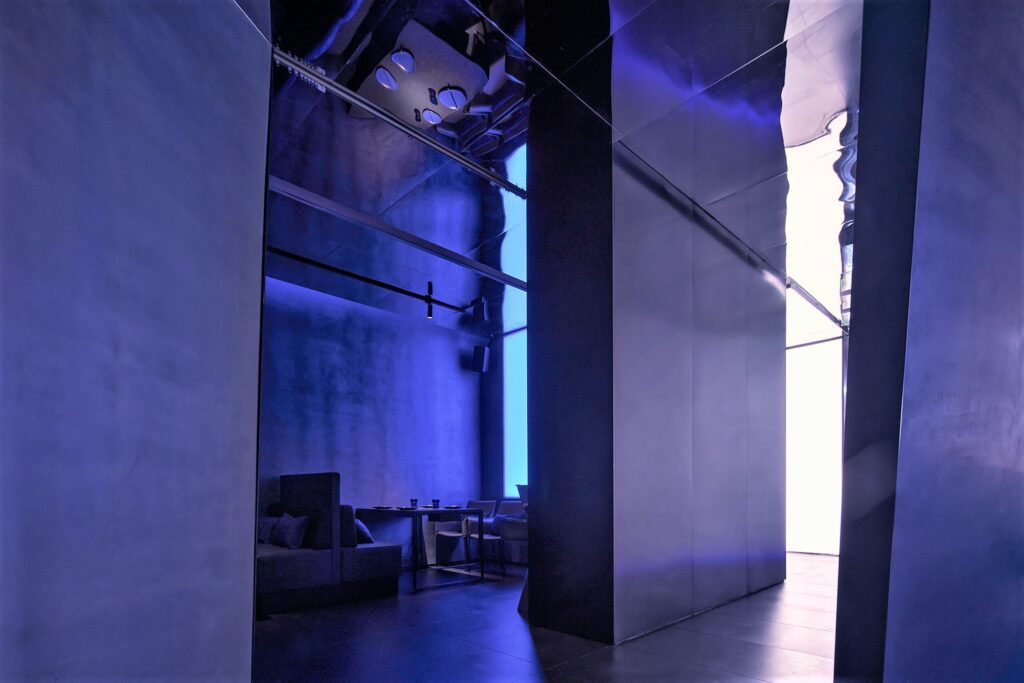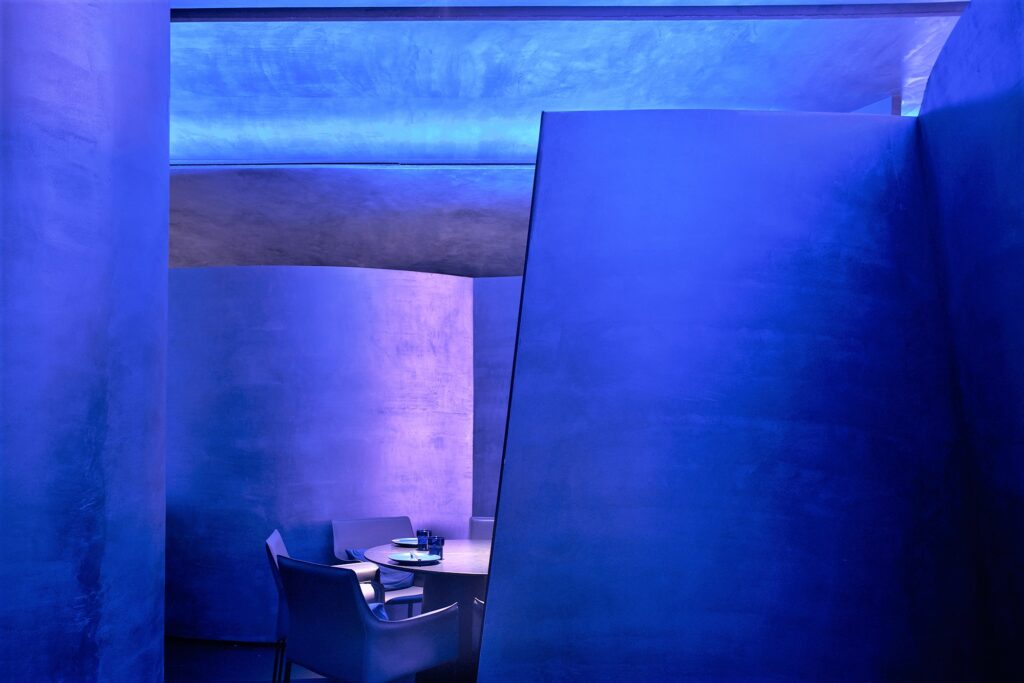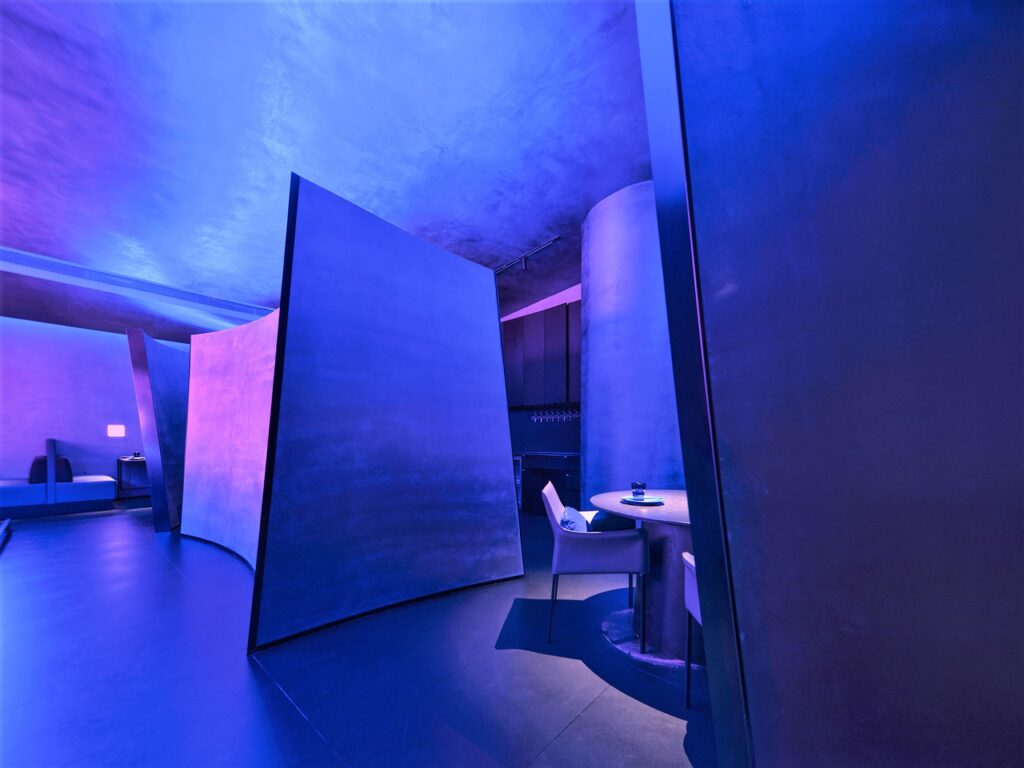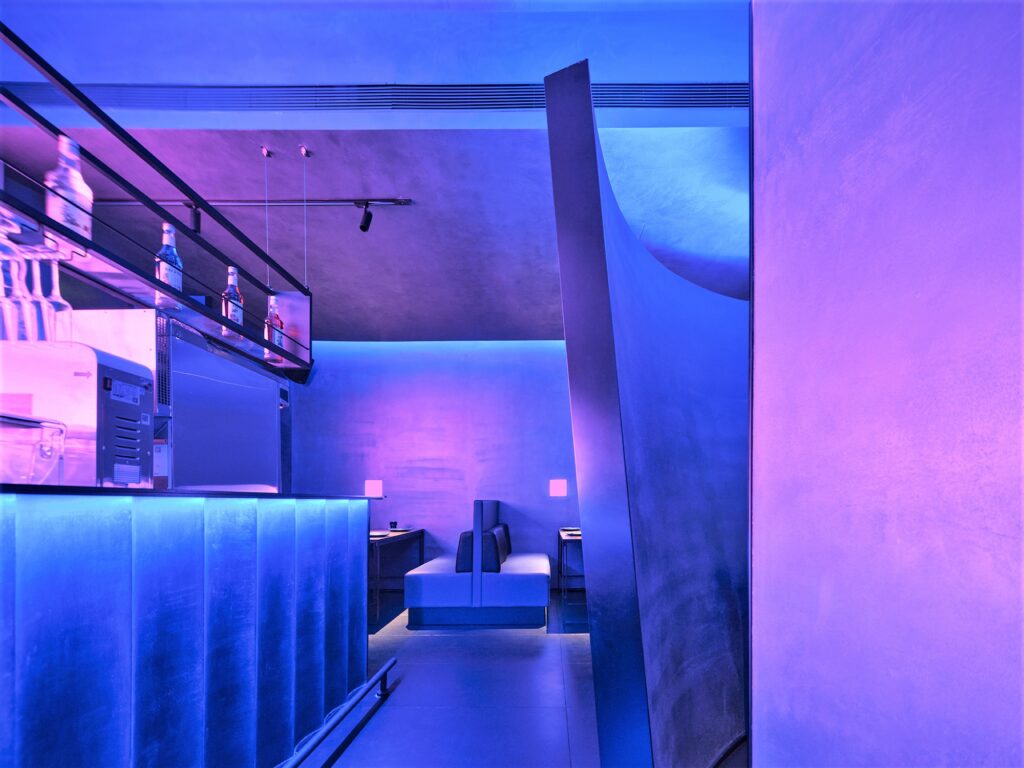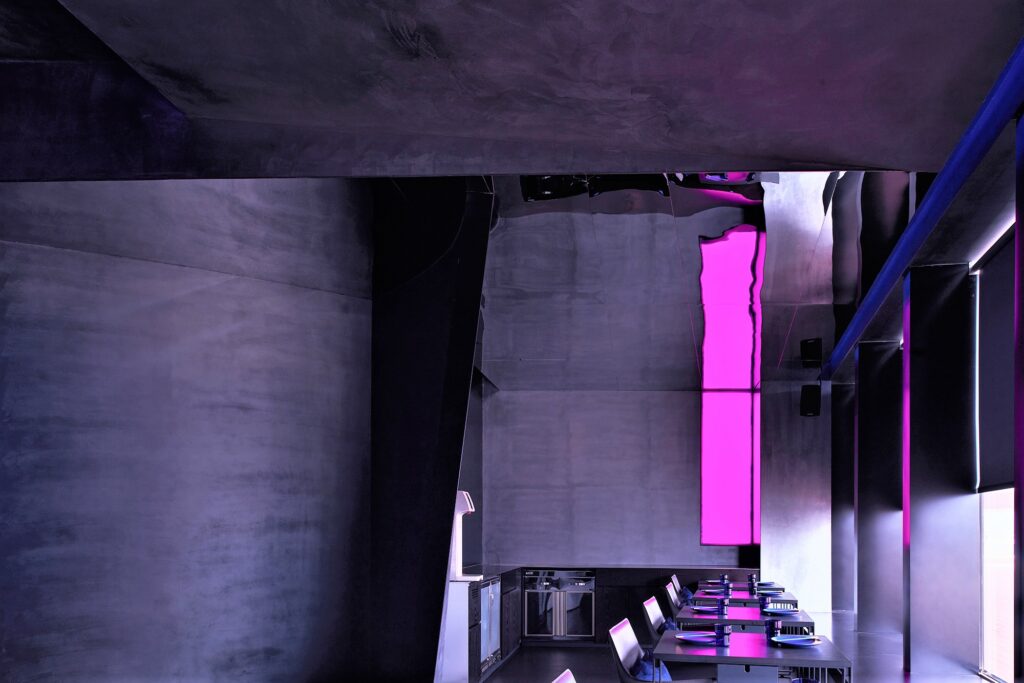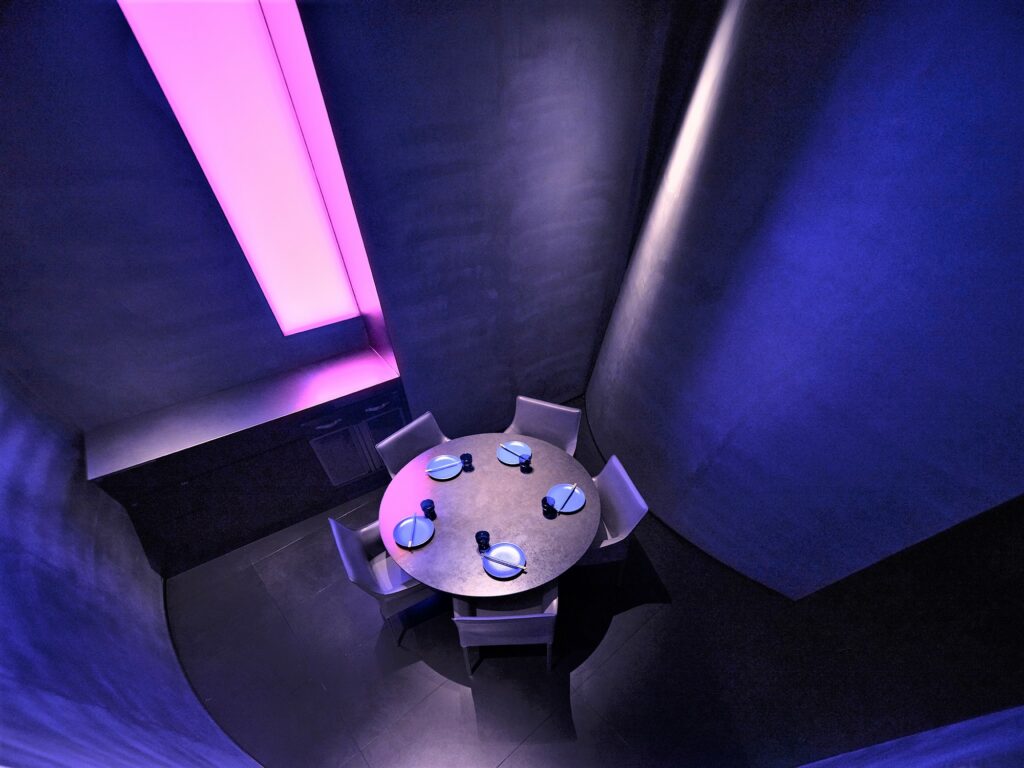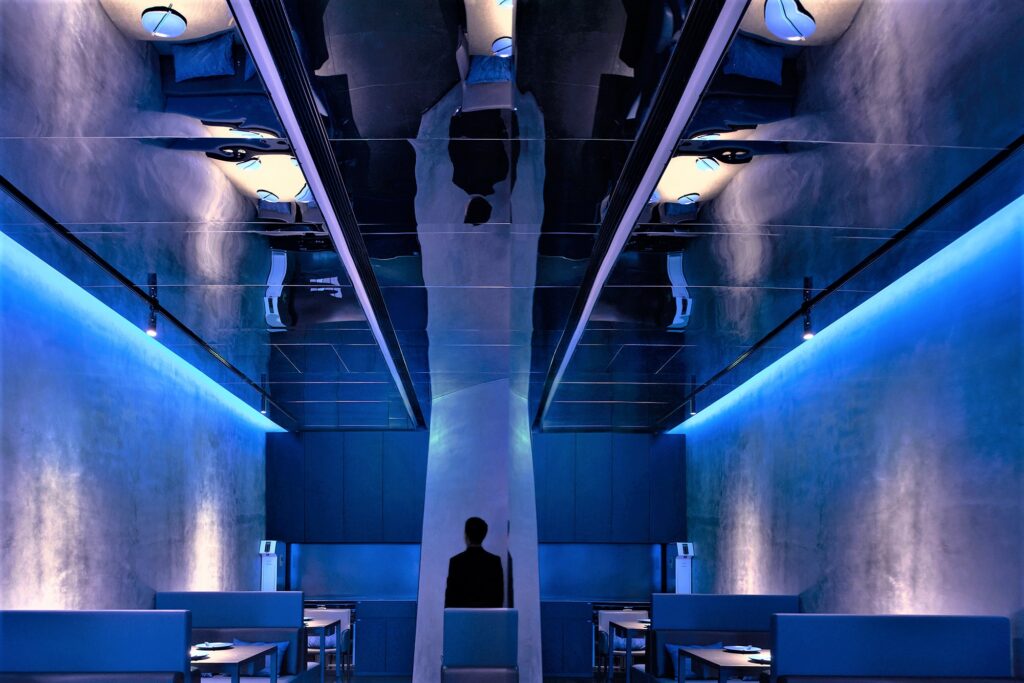 Photo credits: yuuuunstudio
Design: AD ARCHITECTURE
You may be also interested in: