JE, aka Just Enjoy, brings great and unique food, focusing on the taste and combined western and Chinese culinary culture. And the same concept is applied in the designing.
The red staircase cut the space into delicate levels. As far as the eyes can see, there is no rigid cover, and the semi-enclosed space is inspired by the Chinese courtyard. With low walls, high back sofas, different shapes of tables and chairs, and even light and shadow, every guest enjoys different scenes besides overall layout.
And its multiple atmospheres are also suitable for different dining scenarios.
Just enjoy great food, and the atmosphere, that's the way we enjoy life.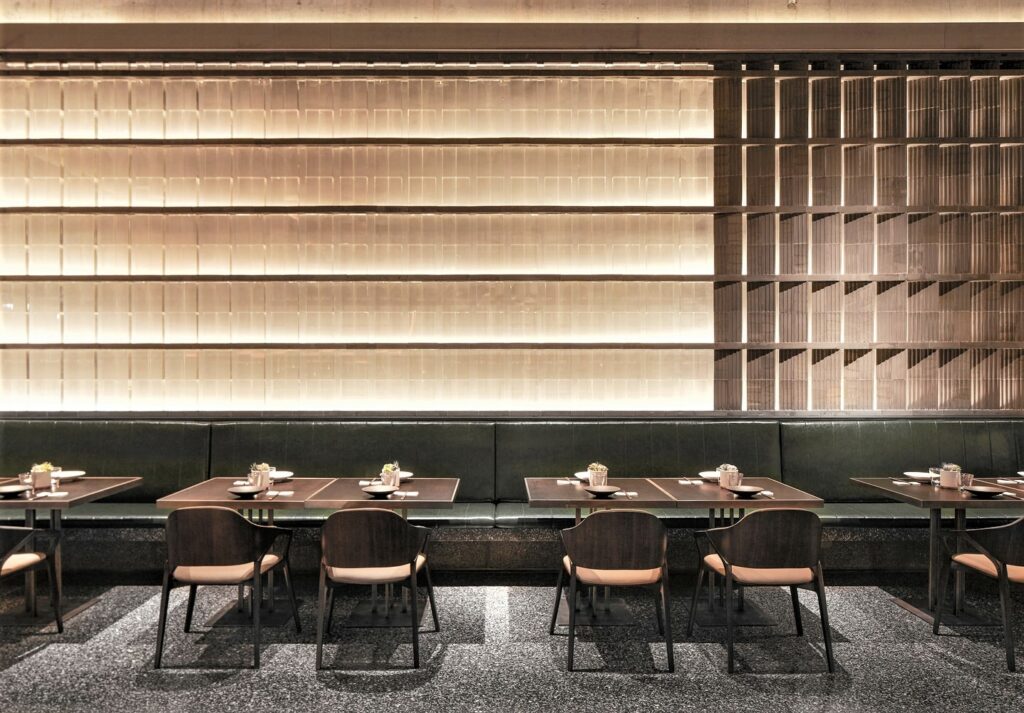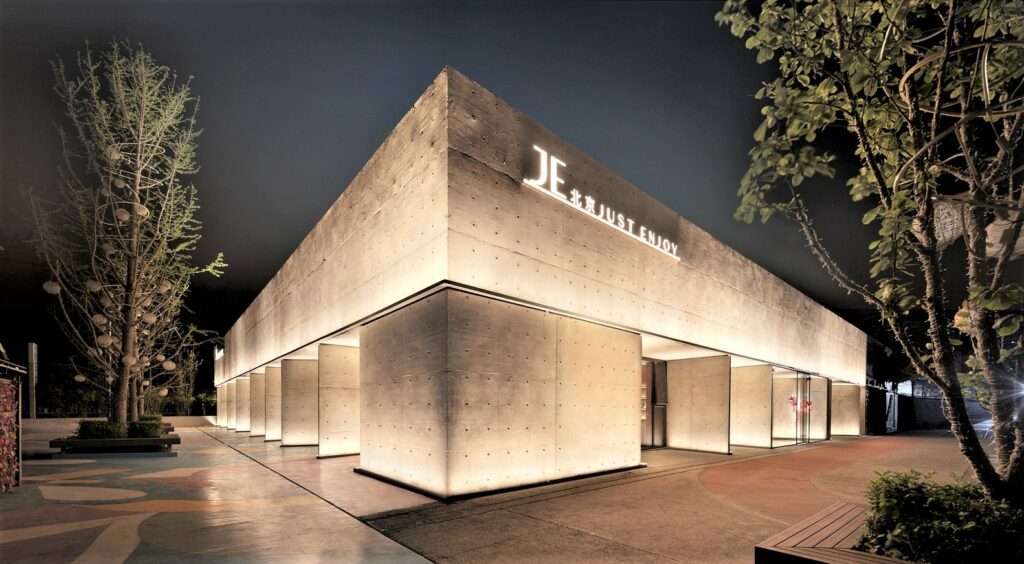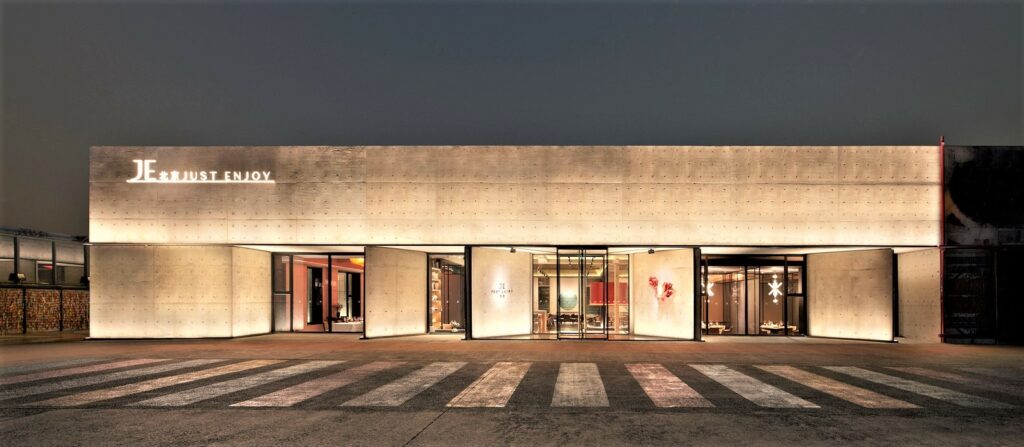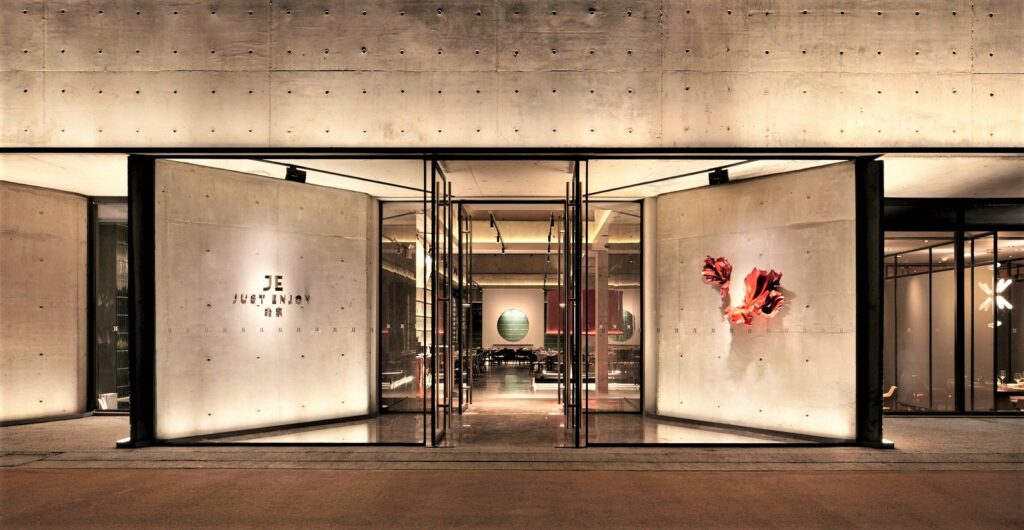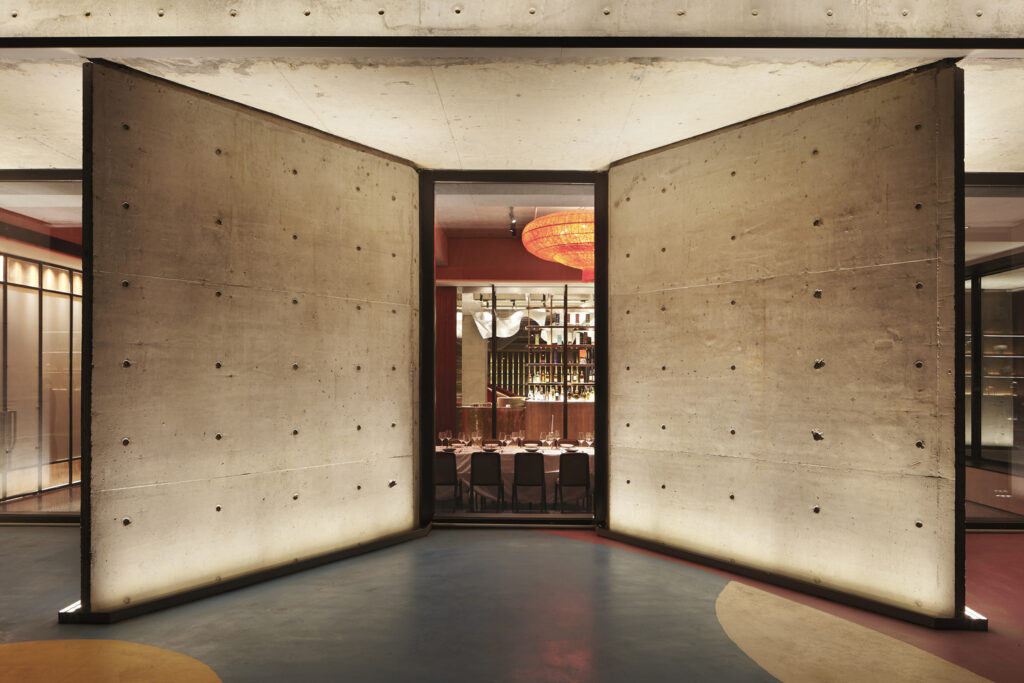 Photo credits: Ruijing Photo
Design: FUNUN LAB